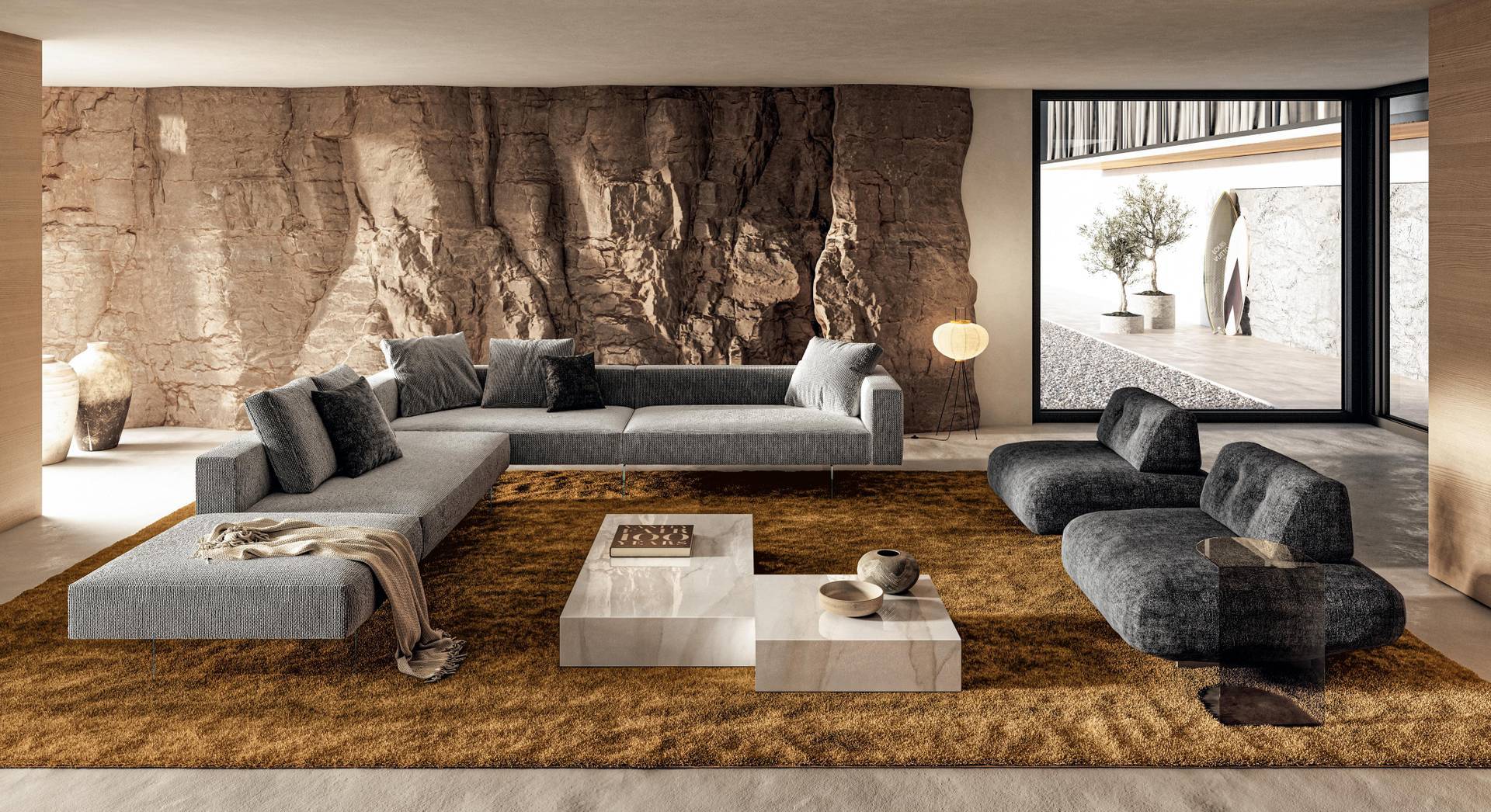 Project studio, furniture, and SANTOS kitchens in Javea, Altea, Denia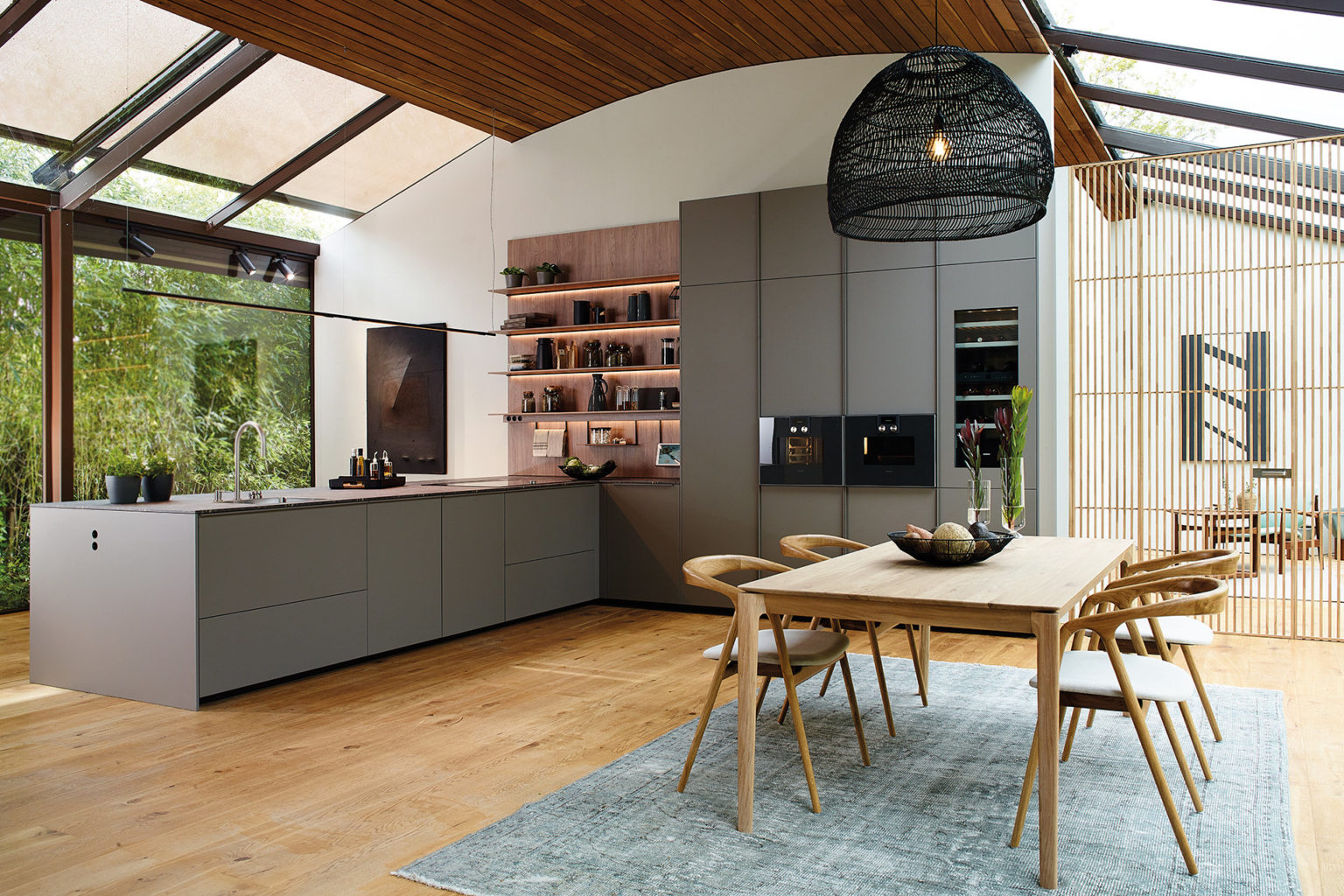 Store of the best quality furniture brands and SANTOS kitchens
Discover the art of creating exceptional spaces with Dimode! Your go-to store for interior design projects, decoration, and exceptional furniture and SANTOS kitchens in the Alicante area. At Dimode, we don't just create spaces; we bring experiences to life that transcend the conventional.
We are more than a furniture store; we are your allies in creating environments that tell your story, lifestyle, tastes, and personality. Our commitment to quality and design is reflected in every interior design project, every piece of furniture, and every kitchen we develop. At Dimode, we understand that your home is unique, and our goal is to make it even more special.
Each piece of furniture is carefully selected to complement your lifestyle.
Dimode is not just a store; it is a comprehensive design experience. From conceptualization to implementation, we are committed to turning your ideas into tangible realities. Welcome to a world where creativity and quality converge, transforming your home into a haven of style and elegance.
Whether you reside in the countryside or the city, our team of expert interior designers is ready to provide personalized solutions that exceed your expectations. Our team of professionals, strategically located throughout the region, undertakes the mission of transforming every corner of your home with elegance and maximum comfort.
We carry out interior design projects and offer furniture and kitchen sales in Alicante, spanning through towns such as Javea, Denia, Altea, Calpe, Ondara, Pego, Moraira, Benisa, Teulada, Benidorm, Alcoy, Elche, and many more cities and villages across both provinces. Dimode brings creativity and style to every corner of Alicante.
No matter the distance, we travel to carry out projects and furnish furniture and kitchens
We encourage you to get in touch with us to schedule an appointment at our project studio and showroom for SANTOS furniture and kitchens. At Dimode, we are passionate about collaborating with our clients to understand their needs and create exceptional designs. Our team of professionals will be delighted to guide you, discuss your preferences, and provide personalized solutions that fit your lifestyle. Discover excellence in interior design and find the inspiration that will transform your home. We look forward to the opportunity to create extraordinary spaces with you in our studio! Contact us now to reserve your appointment and take the first step toward a unique design experience with Dimode
And how do we work on interior design projects, furniture decoration, and SANTOS kitchen design?
Next, we explain in detail our working method for each interior design project, furniture decoration, or SANTOS kitchen projects:
Methodology for Interior Design Projects
Information Gathering:

Conduct comprehensive client interview to understand preferences, lifestyle, and specific needs.
Perform detailed analysis of existing space, considering architecture, natural and artificial lighting, and any structural constraints.

Research and Inspiration:

Investigate the latest design trends.
Create inspiration boards to visualize concepts, exploring materials, colors, and styles to ensure the design reflects client preferences.

Concept Development:

Generate multiple design proposals based on collected information.
Present and collaboratively refine concepts until achieving a clear and shared vision of the project.

Visual Presentation:

Create detailed visual representations, such as renders and plans.
Effectively communicate ideas to the client, providing a clear understanding of the proposed design to facilitate decision-making.

Selection and Acquisition:

Work closely with suppliers and manufacturers to select furniture, accessories, and materials.
Coordinate delivery timelines and budget management are crucial in this phase to ensure efficient implementation.

Implementation and Supervision:

Coordinate with contractors and professionals for project execution.
Continuous supervision to ensure installation remains faithful to the original design and meets established quality standards.
Methodology for Furniture Selection
Space and Needs Analysis:

Conduct a detailed analysis of the available space, considering the functions the furniture must fulfill.
Identify specific client needs, such as additional storage or multifunctional furniture, with careful attention.

Definition of Style:

Through detailed consultations with the client, define the preferred design style.
Create a personalized design profile that serves as a guide for selecting furniture coherent with the desired aesthetics.

Budget and Planning:

Establish a clear budget and plan the purchasing process.
Consider delivery timelines and anticipate possible adjustments to avoid complications during implementation.

Product Research:

Conduct thorough research of manufacturer and store catalogs.
Evaluate the quality, durability, and aesthetics of each piece, ensuring alignment with required quality and style standards.

Testing and Samples:

Obtain samples of fabrics, finishes, and materials for a detailed review.
In some cases, perform physical tests for comfort and functionality to ensure the appropriate selection.

Final Decision and Acquisition:

Confirm the final selection with the client before making purchases.
Proceed with furniture acquisition, managing orders, and ensuring the correct delivery of each item.
Methodology for Santos Kitchen Design Projects
Ergonomic and Functional Analysis:

Conduct a thorough analysis of specific needs in the kitchen, considering the ergonomic arrangement of elements such as appliances, preparation areas, and storage.

Customized Design:

Utilize design software to create an efficient spatial layout, integrating customized solutions from the Santos brand.
Continuous collaboration with the client ensures the design meets their expectations and needs.

Selection of Materials and Finishes:

Work closely with the client to choose materials and finishes that align with the home's style.
Durability and ease of maintenance are key criteria when selecting materials for Santos kitchens.

Optimization of Storage:

Design intelligent solutions to maximize storage space, utilizing innovative features of Santos furniture.
Emphasis on optimizing functionality and accessibility in each storage area.

Technological Integration:

Evaluate and integrate modern technology, such as smart appliances or LED lighting systems, to enhance efficiency and comfort in the kitchen.
Ensure technological integration complements the overall design.

Installation Supervision:

Coordinate with professionals for the installation of Santos kitchens.
Continuous supervision ensures precise installation meeting quality standards set by the brand. Final inspections are conducted to ensure optimal functionality of the kitchen.
30 reasons why choose a Santos kitchen:
Innovative Design: Santos stands out for its avant-garde and creative designs. Meticulous attention to detail and the incorporation of innovative elements make their kitchens distinguishable in terms of aesthetics and style.
Quality of Materials: The brand is committed to using top-quality materials, such as durable woods, resistant stainless steel, and high-quality surfaces. This ensures the longevity of Santos kitchens.
Customization: Santos offers customers the possibility to customize their kitchen according to their specific needs. From the arrangement of cabinets to the choice of colors and materials, customization is key to satisfying individual tastes.
Functionality: Beyond aesthetics, Santos kitchens are designed with functionality in mind. The intelligent arrangement of elements and easy access to utensils make the kitchen an efficient and comfortable space to work in.
Space Optimization: Santos excels in designing solutions that make the most of available space. Smart cabinets, sliding shelves, and other features maximize storage even in smaller kitchens.
Integrated Technology: Santos kitchens can incorporate cutting-edge technology, such as integrated LED lighting systems, connected appliances, and smart solutions that enhance the kitchen experience.
Sustainability: Committed to sustainable practices, Santos may use eco-friendly materials and environmentally friendly manufacturing processes.
Variety of Styles: Santos offers a wide range of styles, from modern and minimalist to classic and traditional. This allows customers to find the kitchen that perfectly suits their taste and lifestyle.
Ergonomics: Santos designs prioritize comfort and ergonomics. The careful planning of kitchen elements aims to facilitate access and reduce fatigue during daily tasks.
Ease of Cleaning: Materials and finishes selected by Santos are chosen not only for their aesthetics but also for their ease of cleaning. Stain-resistant surfaces that are easily washable facilitate maintenance.
Product Warranty: Santos backs the quality of its products with robust warranties, providing customers with peace of mind regarding the durability and long-term performance of their kitchens.
Global Distribution: If Santos has a global distribution, customers can benefit from the availability and support of the brand in different parts of the world.
Market Reputation: A solid reputation indicates the trust that other consumers have in the brand, which can be a strong influencing factor in the purchasing decision.
Timeless Design: Opting for a timeless design means that a Santos kitchen will maintain its appeal over the years, resisting fleeting trends.
Collaboration with Designers: Collaboration with renowned designers can infuse a sense of prestige and quality into Santos kitchen designs.
Customer Service: Exceptional customer service can make a difference in the overall buying and after-sales experience.
Professional Advice: Offering professional advice for kitchen planning and design ensures that customers make informed decisions and obtain the best configuration for their needs.
Complementary Accessories: The availability of accessories that complement the kitchen, such as drawer organizers and special shelves, enhances the functionality of the space.
Integration with Other Spaces: Designs that allow for a seamless transition between the kitchen and other areas of the home, creating a sense of continuity in decoration.
Innovation in Appliances: Integrating innovative appliances can make the kitchen more efficient and technologically advanced.
Ease of Installation: Designs that simplify the installation process, reducing the time and effort required.
Resistance to Moisture and Wear: Materials resistant to humid conditions and wear, especially crucial in the kitchen environment.
Wide Range of Colors and Finishes: Offering a wide variety of color and finish options allows customers to customize the appearance of their kitchen according to their preferences.
Natural Lighting: Designs that strategically incorporate natural light to create a bright and welcoming atmosphere in the kitchen.
Smart Home Connectivity: Integrating smart home technologies aligns the kitchen with current trends and modern needs.
Showroom Facilities: Availability of showrooms that allow customers to visually experience designs before making a decision.
Quality Certifications: Compliance with recognized standards and certifications ensures quality and compliance with specific regulations.
Long-Term Durability: Products designed to withstand the test of time, ensuring a lasting investment for customers.
Ease of Upgrading: Designs that allow for updates and modifications to adapt to changes in the user's needs over time.
Positive Reviews Endorsement: Compilation of positive reviews from satisfied customers can be a strong indicator of overall satisfaction with Santos brand products.